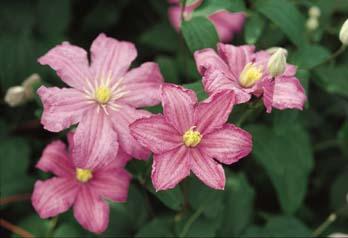 Comtesse de Bouchaud
Sold Out!
Type: Late Flowering
Height: 6 to 8 feet
Blooms: Summer
Pruning: Full Prune
Zone: 4
Comtesse provides loads of rosy-pink flowers in mid summer.
She has produced some fine offspring, including
Barbara Harrington and the lovely white John Huxtable.
Hummingbird Farm
Cindy Tibbetts
202 Bean Street Turner, Maine 04282
(207) 224-8220 hummingbird@megalink.net
We'd Love to Hear From You!