Closed for the Season
Sign up for our free email newsletter
to see our plans and plants for 2017!

Here's our fall & winter Craft Fair schedule!
---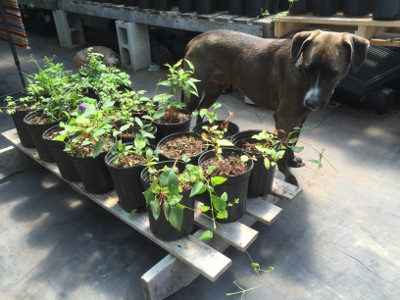 First, the plants are carefully inspected by our highly trained staff.
| | |
| --- | --- |
| | |
| We send plants with as many stems as possible. | Some varieties are not cooperative, however!** |
| | |
| Usually, healthy clematis roots are orange with white tips. | Some types have more fibrous, white roots. |
Back Next
**Some varieties, affectionately called the Stiff Necked Bunch around here,
are difficult to grow with multiple stems. We do our best to get them to
cooperate and we're getting better results every year.
Cindy Tibbetts
202 Bean Street
Turner, Maine 04282
(207) 224-8220 hummingbird@megalink.net We'd Love to Hear From You!