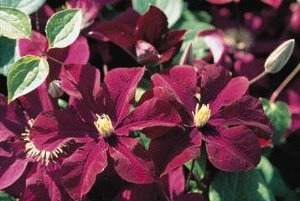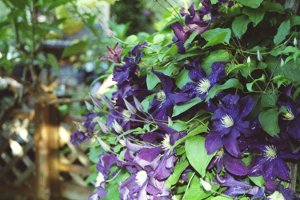 Warsaw Nike
A.K.A. Midnight Showers
Type: Late Flowering
Height: 6 to 8 feet
Blooms: Summer
Pruning: Full Prune
Zone: 4
Why is this plant two different colors?
Flower color depends on the amount of light;
they look burgundy in direct sun, purple in the shade.
If you like dark colored flowers,
Warsaw Nike is the one for you!
Hummingbird Farm
Cindy Tibbetts
202 Bean Street Turner, Maine 04282
(207) 224-8220 hummingbird@megalink.net
We'd Love to Hear From You!