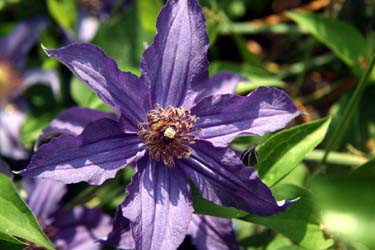 Sapphire Indigo
Height: Up to 4 feet
Blooms: Summer, Very Easy
Pruning: Full Prune
Zone: 4
Sapphire Indigo is a non-climbing clematis.
It will happily scramble among perennials or
through a small shrub. No trellis needed!
This variety is excellent in containers
and does well in part shade.
Hummingbird Farm
Cindy Tibbetts
202 Bean Street Turner, Maine 04282
(207) 224-8220 hummingbird@megalink.net
We'd Love to Hear From You!