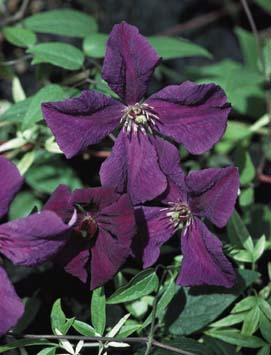 Polish Spirit
Type: Viticella
Height: 10 to 12 feet
Blooms: Late Summer
Pruning: Full Prune
Zone: 4
Many experts consider Polish Spirit to be one of the very best clematis.
Much loved for its vigor, hardiness and profusion of blooms,
this one is a great choice for your first clematis - or your tenth!
Polish Spirit is a fairly late boomer, most productive in
late summer and producing blooms deep into the fall.
Hummingbird Farm
Cindy Tibbetts
202 Bean Street Turner, Maine 04282
(207) 224-8220 hummingbird@megalink.net
We'd Love to Hear From You!