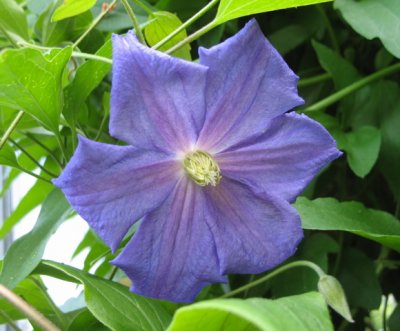 Photo courtesy of Susan Shaw. Thanks, Susan!
Perle d'Azur
Type: Late Flowering
Height: 10 to 15 feet
Blooms: Summer
Pruning: Full Prune
Zone: 4
Perle d'Azur is much like our beloved Prince Charles , except bigger.
Much Bigger. Taller plant, larger flowers.
If you have room, this is a very impressive plant!
Hummingbird Farm
Cindy Tibbetts
202 Bean Street Turner, Maine 04282
(207) 224-8220 hummingbird@megalink.net
We'd Love to Hear From You!