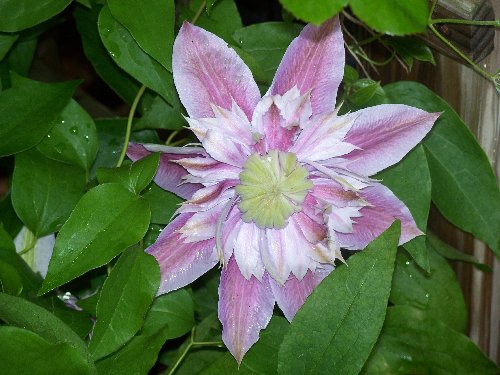 Josephine
Type: Early Flowering
Height: 8 to 10 feet
Blooms: Early Summer and Fall
Pruning: Don't Bother
Zone: 4
Josephine is, hands down, the best "double" clematis we've grown to
date. Hardy, reliable and endlessly fascinating, she blooms well in
June and usually again in late summer or early fall.
Josephine will show hints of pistachio in her petals in a cold spring.
Hummingbird Farm
Cindy Tibbetts
202 Bean Street Turner, Maine 04282
(207) 224-8220 hummingbird@megalink.net
We'd Love to Hear From You!