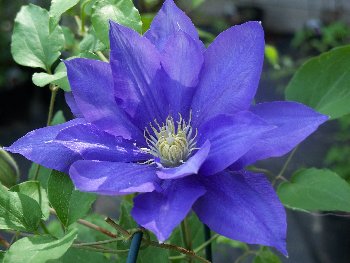 HF Young
Type: Early Flowering
Height: 8 to 10 feet
Blooms: Early Summer and Fall
Pruning: Don't Bother!
Zone: 4
Year after year, HF Young gives us loads of purple/blue flowers in June
and often repeats in late summer. Ours sprawls on the ground and trails
over a rock wall with never a hint of disease or winter damage.
In a cold year, early blooms may be semi-double.
Hummingbird Farm
Cindy Tibbetts
202 Bean Street Turner, Maine 04282
(207) 224-8220 hummingbird@megalink.net
We'd Love to Hear From You!