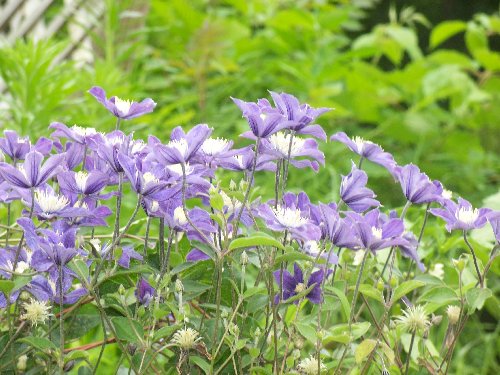 Arabella
Type: Integrifolia
Height: 3 to 6 feet
Blooms: Summer and fall
Pruning: Full Prune
Zone: 4
Arabella's dark purple buds open into flowers that fade to
almost-blue. Add in tremendous flower production over a
long period of time and we think this one is a keeper!
We have her planted on a gold leafed spirea - a delicious combination!
Hummingbird Farm
Cindy Tibbetts
202 Bean Street Turner, Maine 04282
(207) 224-8220 hummingbird@megalink.net
We'd Love to Hear From You!