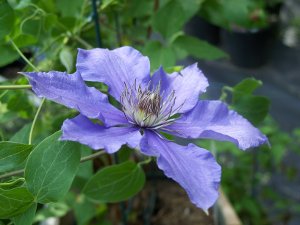 Eyer's Gift
Sold Out!
Type: early flowered
Height: 10 to 12 feet
Blooms: Early Summer
Pruning: Don't Bother
Zone: 4
Eyer's Gift produces oodles of moderate sized flowers in a
lovely shade of light purple with dark centers for contrast.
Eyer's Gift often provides a second flush of blooms in late summer!